What to Know About Fluoride-Free Toothpaste
Our smiles can leave an incredible first impression on the people that we meet. Therefore, it's important to develop a routine that keeps those pearly whites nice and clean. There are several ways to maintain good oral hygiene, such as daily brushing and flossing, as well as using a mouthwash that helps to keep bacteria under control.1 Lack of proper care of your teeth could lead to oral infections like tooth decay and gum disease can follow.2
Not only is developing the proper cleaning techniques essential to healthier teeth, there's also the choice of toothpaste that can play a role in helping you keep up proper oral hygiene. We take you on a deep dive of understanding more about the different types of toothpaste available on the market, specifically fluoride and fluoride-free toothpaste. We'll discuss the pros and cons of using fluoride toothpaste versus fluoride-free toothpaste in order to help you decide which of the two is the best option for you.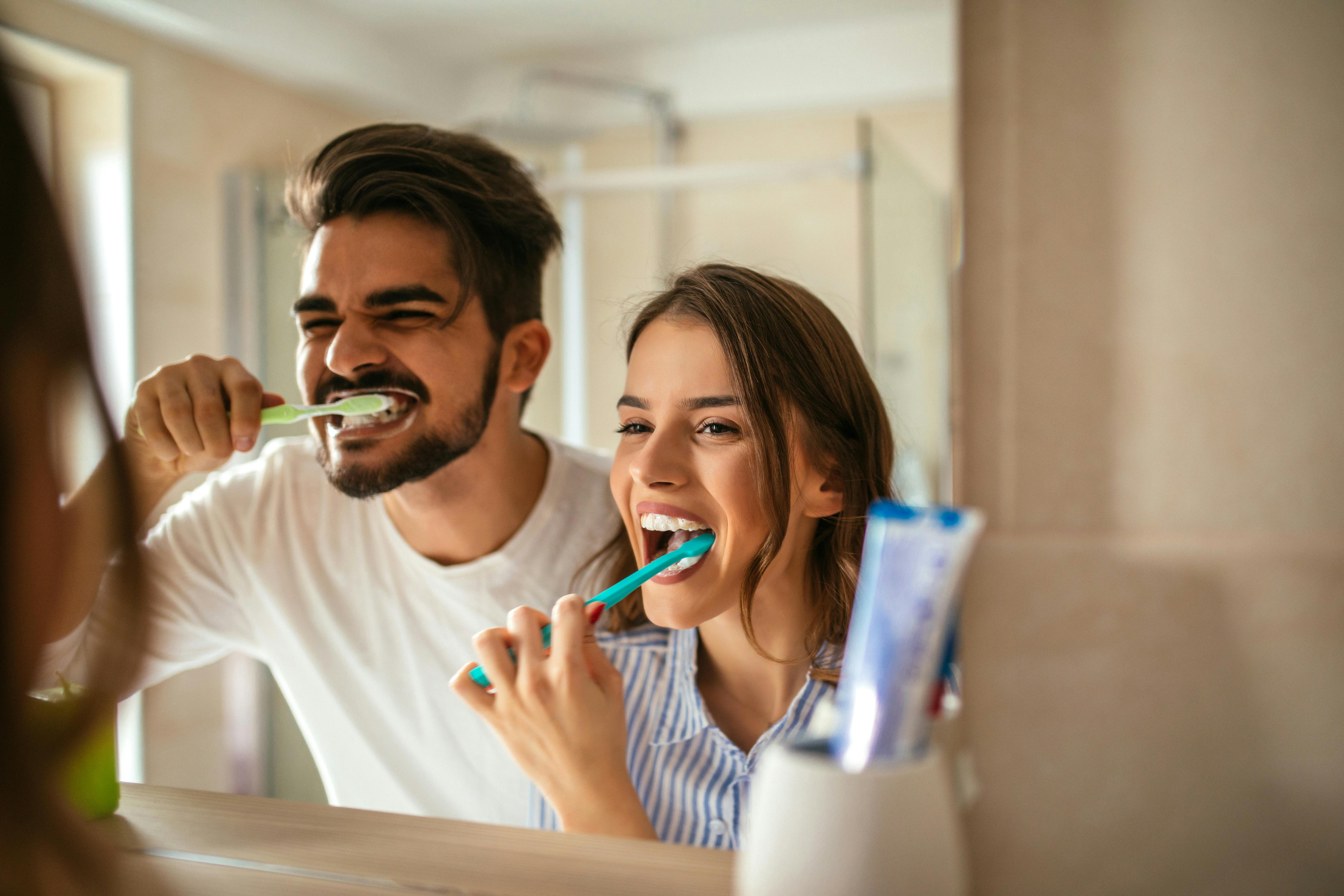 What Is Fluoride?
Before we go into the pros and cons of using fluoride-free toothpaste, it may be helpful to understand more about fluoride. Fluoride is a naturally-occurring mineral released from rocks into things like the soil, water, and air.3 In fact, you may be consuming fluoride through your drinking water, as many state and local authorities choose to fluoridate the water.4 Fluoride can also be found in beverages and foods that have been processed with fluoridated water, as well as dietary prescription supplements that include fluoride and professional dental products like toothpaste, mouth rinse and fluoride gels.5
How Does Fluoride Protect Teeth?
Fluoride has many benefits for both adults and children. In fact, fluoride can help prevent cavities by increasing enamel resistance to acid solubility, making teeth less susceptible to plaque acid attacks.6 Tooth decay can occur when a person consumes a significant amount of sugar and refined carbohydrates. The bacteria in dental plaque consume these sugars and produce acid that removes minerals from the surface of the tooth.7
You may not experience any symptoms in the early stages of tooth decay, but as tooth decay advances, you may feel a considerable amount of tooth pain or sensitivity to sweets, and hot and cold sensations from foods or beverages.8 Fluoride can help prevent tooth decay, and so by brushing frequently with a fluoride toothpaste or drinking tap water with fluoride, you can help to keep your teeth and gums healthy.9
Fluoride versus Fluoride-Free Toothpaste
Because there are many benefits of fluoride for your teeth, you may be wondering if using a toothpaste without fluoride is worth it. One of the major reasons people may gravitate towards a fluoride-free toothpaste is that if too much fluoride is consumed—this applies specifically to young children—faint white lines or streaks on the teeth may occur.10 The chance of developing fluorosis begins from the time you start developing teeth under the gums and up until age eight, as this is the age most teeth start to come through the gums.11 Fluorosis doesn't affect the overall health of your teeth, and in most cases the effect of it is so subtle that only a dentist would notice during a dental examination.12

You may want to consult with your dentist, pediatrician, or family physician to help you determine the proper amount of fluoride for your child. The dentist may recommend monitoring the amount of toothpaste your child uses—a pea size is the recommended amount—each time they brush their teeth.13
You can also consult with your dentist or doctor about kid-friendly snacks that are good for teeth, as a way to be extra cautious about how your child's teeth are being impacted. Taking care of your teeth isn't just about the amount of times you brush each day, but it's more about a holistic approach, including the products you use to keep your teeth clean and even the food you consume in your diet. Discover more healthy living tips for oral hygiene, as well as Aquafresh® products that can help keep your smile looking gorgeous.



Arm yourself with the knowledge you need to help him in the fight against cavities.