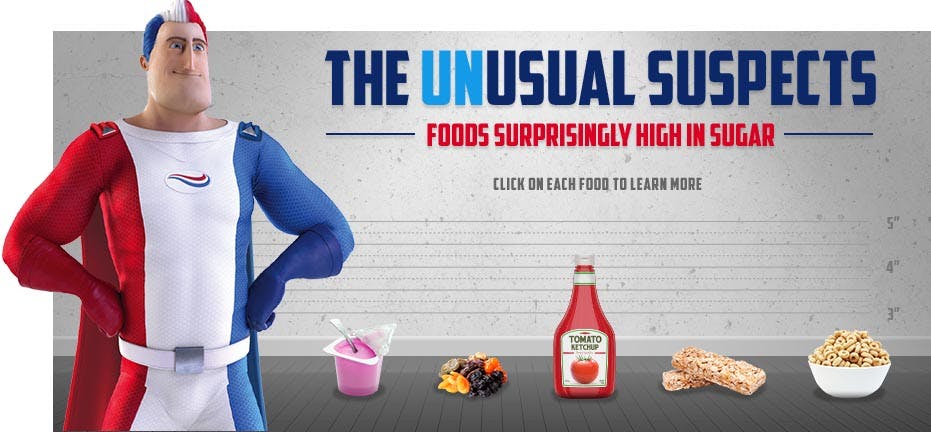 FLAVORED YOGURT
While plain, Greek yogurt is low in sugar, flavored ones can pack as much as 26 grams of sugar in a typical 6 oz cup. Around the same as a doughnut!
DRIED FRUIT
Although they can be a healthy snack in moderation, don't let the word "fruit" fool you. Some, like dates, have as much as 32 grams of sugar in just a handful.
KETCHUP
This popular condiment sneaks 1 tablespoon of sugar in each tablespoon serving.
GRANOLA BARS
The smiling, fit hikers in ads probably don't realize how much sugar is actually in those bars. Instead, make your own mix with nuts, oatmeal, cranberries, and even a bit of dark chocolate.
CEREALS
Many cereals, even bran, are crammed with as many as 13 grams of sugar per serving. But there are still cereals with as little as 2 to 6 grams. So, read the label carefully, because the healthy ones are still a great source of fiber.



Arm yourself with the knowledge you need to help him in the fight against cavities.