Aquafresh Extreme Clean Has Germ-Killing Micro-Active Bubbles to Help with Bad Breath
Our exclusive Aquafresh® Extreme Clean® product line will leave you feeling so clean, you'll swear your teeth are squeaky clean. Complete with sugar acid protection from fluoride and germ-killing micro-active bubbles.* Your bad breath could be a thing of the past. Aquafresh® Extreme Clean® takes toothbrushing to a whole new level. And honestly, who doesn't enjoy the fresh and clean feeling of toothpaste bubbles?

*Helps fight sources of bad breath in lab tests.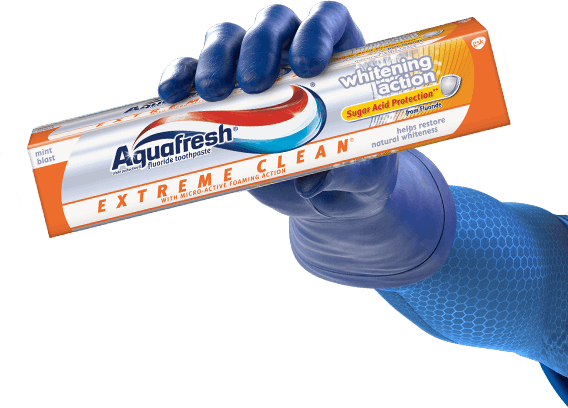 WHITENING

Are you looking to brighten your smile? That's where Aquafresh® Extreme Clean® Whitening Action comes in.

PURE BREATH ACTION

Everyone has experienced bad breath at some point in their lives. The bad breath germ-killing formula found in Aquafresh® Extreme Clean® Pure Breath Action can help.



Arm yourself with the knowledge you need to help him in the fight against cavities.