Almost 400 kids entered last year but now they have a new mission: to find a new tooth guardian recruit to join the Shine Bright team! Can your kids help find the right one for the job using their knowledge of tooth brushing? Then enter the new, exciting competition for a chance to win awesome prizes!

Enter the NEW Competition!
Timeframe
Competition entries are open between Monday 10th October 2022 – Friday 3rd February 2023
Who's Eligible
The competition is open to primary school children nationwide.
Competition Details
Using the competition leaflet, challenge your kids to design their own tooth guardian character. Kids need to describe where they come from and what magic tools they have to help children brush their teeth well! They can get inspiration from characters that already exist in their culture or they can make up a new one with their own fictional land and traditions.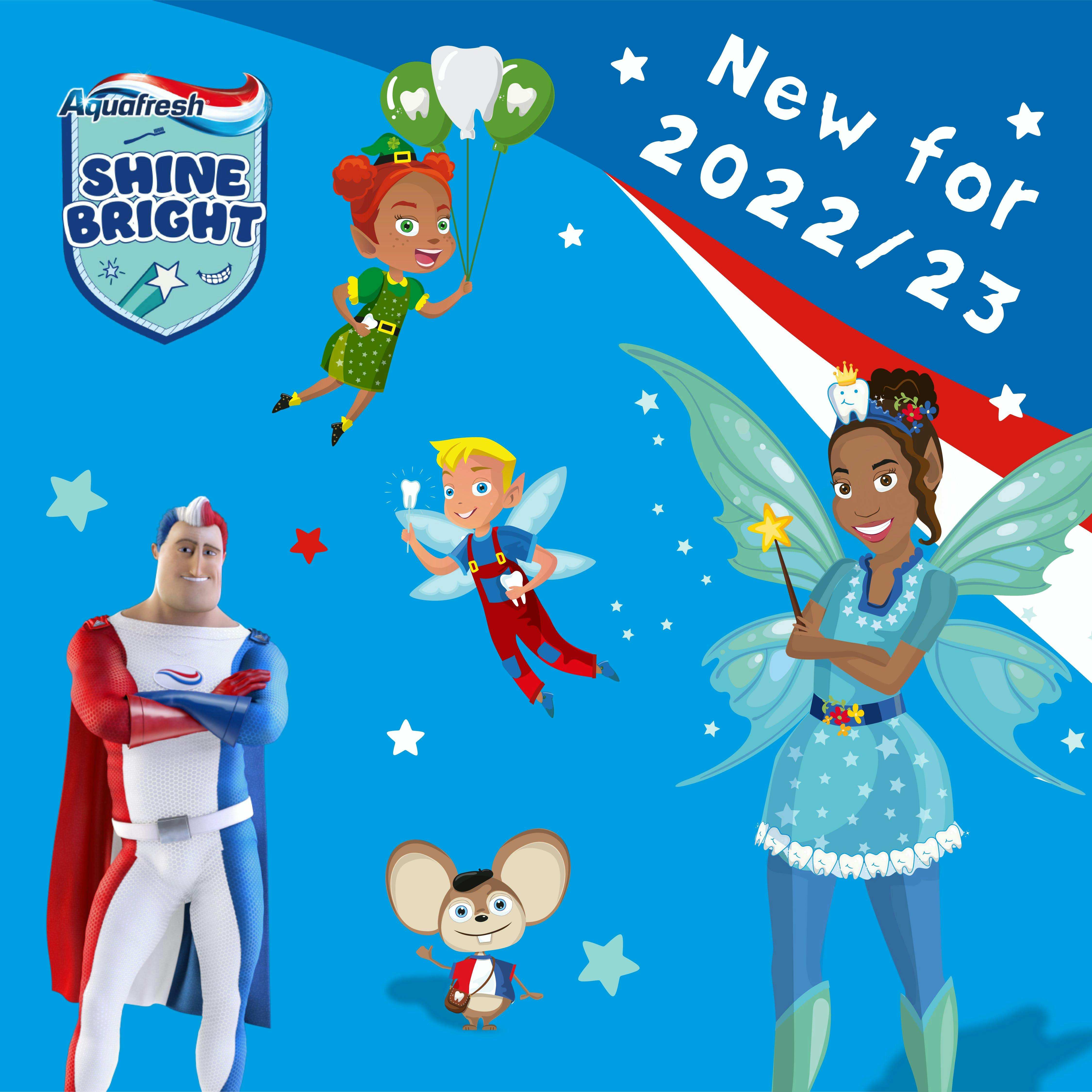 Prizes
The winner of the Shine Bright Academy competition will have their character professionally illustrated and also receive a custom soft toy of their designed tooth guardian. Plus, they will receive a life-size cut-out and 100 illustrated stickers of their winning design. Another 400 stickers with their design will be sent out to local dentists. Two runners-up will receive a custom soft toy of their designed tooth guardian. T&Cs are available here.
Entering is Easy

Download the competition leaflet here.
Follow the instructions on the competition leaflet or your entry may not be counted.
Post entries to: Aquafresh Shine Bright, We Are Futures, 1 Paris Garden, London, SE1 8ND.
Or you can email them to: competitions@nationalschoolspartnership.com
Previous Winner!
Brittni D'Souza from St Edwards C of E Primary School won the competition last year with her enchanting story about Hugo The Friendly Monster.