There may be mornings when you wake up and have a case of bad breath. For some, bad breath can be embarrassing or anxiety-inducing, especially impacting personal relationships. While bad breath is common for many people, you may be wondering not only what causes bad breath, but what you can do to treat and prevent bad breath.
Bad breath can originate both inside and outside the mouth, and is usually caused by the presence of bacteria on the teeth and debris on the tongue.1 The medical term for bad breath is halitosis (Latin for "bad breath"), and is common in people with poor oral hygiene and gum diseases.2The causes of bad breath can usually be listed under the following categories: Diet, Oral Care, and Health Problems. Regardless of the cause of your own bad breath, there are ways you can prevent and treat it properly.We discuss the common causes of bad breath, as well as treatment options to help reduce it.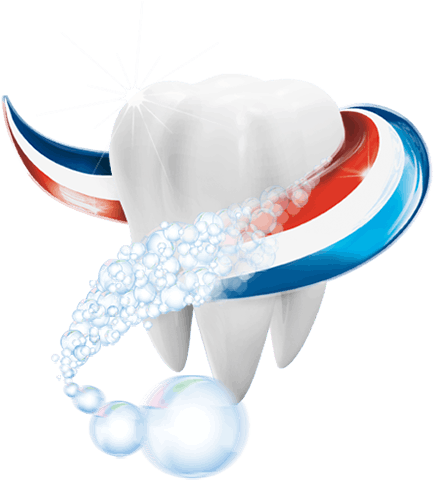 Foods May Cause Bad Breath
Similar to tooth decay, what you eat and how it's broken down in your mouth has a direct effect on your health and breath. Food is digested and absorbed into your bloodstream, eventually carried into your lungs and therefore given off in your breath.Certain foods can also affect bad breath, including onions, garlic, and spices.3 You may want to consider removing these types of food from your diet, or other foods you are suspicious of causing you bad breath.

Poor Dental Hygiene Leads To Halitosis
If you don't brush and floss daily, food particles remain in your mouth and on your teeth. This not only puts you at risk for potential tooth decay and cavities, but it directly affects your breath. Bacterial growth around your gums and on your tongue can also cause bad breath. Smoking and chewing tobacco can also cause bad breath in addition to staining your teeth and irritating your gums.
Oral Health And Bad Breath (Halitosis)
When bad breath goes from being an occasional annoyance to a more persistent problem, it is possible a health problem may be to blame for your breath. Gum disease, dry mouth, yeast infections, respiratory tract infections, diabetes, acid reflux, and liver or kidney problems also cause bad breath.
Other common symptoms of halitosis besides bad breath include dry mouth, a white coating on your tongue, plaque around your teeth near the gum line, and a persistent bad taste in your mouth.4Talk to your dentist if you think you might suffer from a medical condition that is causing persistent bad breath or a bad taste in your mouth.
Ways to Prevent and Treat Bad Breath
If your bad breath is caused by an underlying health condition, then your dentist may refer you to a primary care provider for medical treatment.5 However, for causes that are related to oral health, your dentist may recommend a more regimented oral hygiene routine. This routine may include a mouth rinse and toothpaste that works fight bad breath bacteria6, like Aquafresh® Extreme Clean® Pure Breath Action toothpaste.
Your dentist or dental hygienist will recommend using floss or another type of interdental cleaner at least once a day in order to help remove food particles and plaque between your teeth, which will help decrease bacteria buildup in your mouth.7 A helpful tip to maximize your brushing efforts and prevent bad breath is to switch out your toothbrush for a new one every three to four months (or earlier), especially when it becomes frayed.8 You can also brush your tongue, as it can harbor overgrowth of bacteria from things like smoking or dry mouth.9
As much as you may not like having bad breath, the good news is that there are plenty of options for helping to reduce it. Your dentist is a great resource for helping determine the causes of your bad breath and the kind of attention your gums and teeth may need to improve the odor. To learn more about dental hygiene, check out our articles on how to properly brush your teeth, the importance of flossing, and more.



Arm yourself with the knowledge you need to help him in the fight against cavities.