Kids Brushing Teeth: A Complete Guide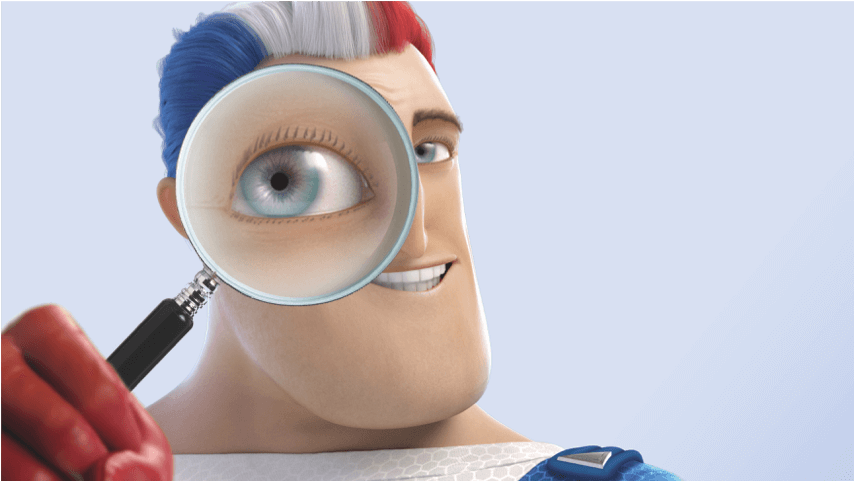 Why Is Brushing So Important?
The question of brushing teeth for kids often comes up as soon as that first shiny tooth pokes through – do you give it a wipe, buy a toothbrush or just leave it alone? As busy parents, brushing those milk teeth may seem like an additional chore, but the routine you're laying down is absolutely crucial to those developing years.
According to the British Dental Journal, tooth decay is the main reason that children aged five to nine years are admitted to hospital – so it's vital that those little teeth are kept clean and healthy to avoid any issues.
A regular teeth-cleaning routine is essential for protecting your child's dental health and helps keep their teeth decay-free.

Brushing Techniques for Babies
The good news is that brushing teeth for kids can begin as soon as their milk teeth come through. According to the NHS, the easiest way to brush baby's teeth is to sit them on your knee, with their head resting against your chest. Brush their teeth with a soft-bristled toothbrush – preferably one with a small head to help you reach all parts of your baby's mouth easily.
While brushing for two minutes twice a day is a big ask at this stage, try and keep the routine of brushing teeth twice-daily – once at bedtime and at another time that suits. Until your baby is three years of age, you will only need to use a smear of toothpaste.
What Causes Tooth Decay?
Sugary foods and drinks are the main culprits of tooth decay. When you consume sugar, the plaque bacteria in your mouth turns that sugar into energy – but it also produces acids. These acids are potentially harmful to teeth because they can break down the tooth enamel (the hard, shiny, protective outer layer of the tooth). If plaque isn't removed from your child's teeth with twice-daily brushing, this is when cavities can begin to form.
When to Start Brushing Baby's Teeth?
You can brush away as soon as your child's milk teeth start to emerge. This is usually from around six months old, but it may happen earlier or later. The most important part about brushing teeth at this age is that it establishes a good oral health routine.
If you'd like some more practical tips around teeth brushing for kids, take a look at this video from Aquafresh on how to clean your toddler's milk teeth.

Brushing Techniques for Toddlers

Once your baby becomes a toddler, they might want to try their hand at brushing teeth themselves. If they have the dexterity, then feel free to let them have a go. You could also give them some time watching any older children in the house – or yourself – brush their own teeth, so that they get the hang of things.
Did you know the easiest way to brush an older child's teeth is to stand behind them and tilt their head backwards?
To start teeth brushing, get your child to move their brush in small circle motions, making sure they cover all surfaces and spit the toothpaste out afterwards. There is no need to rinse out with water as this will wash away the important fluoride.

Learn more about how to make brushing fun with Aquafresh.

Brushing Techniques for Children

Once your child is over three years old, they only need a pea-sized amount of toothpaste up until the age of six. If you're worried about your child not brushing their teeth properly, then a little more adult supervision may be required until it becomes a routine. With oral health for children remaining such a big concern in the UK, these good habits need to last a lifetime.
It's important to note that brushing teeth once a day isn't enough. Your child's teeth should be brushed twice a day – at night before bed, and on one other occasion during the day.
Children may need supervision when brushing their teeth while they're learning (usually until they are about seven years old). Be sure to stay with your child as they brush to ensure that they are not licking or eating the toothpaste from the tube.

Kids' Toothbrushes
It is important for babies and toddlers to brush their teeth so that they can get used to the taste and routine, and to start their journey towards good oral hygiene. To help the process, try using a specialist toothbrush designed for children aged zero to two years, such as the Aquafresh Milk Teeth toothbrush, to help keep tooth decay in check as gently as possible.