Brushing Teeth Song & Games For Kids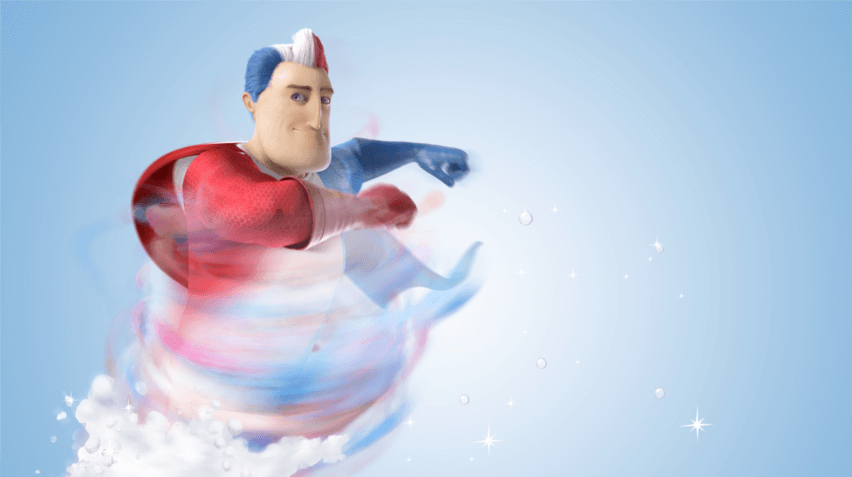 How to Make Brushing Teeth Fun
A daily routine doesn't have to be dull. Encourage your child to make teeth brushing fun with a selection of games and apps that will make it a favourite part of their day. Tooth decay is the number one reason why children aged between five and nine get admitted to hospital, so
brushing teeth is super important.
Got a kid who hates brushing their teeth? Don't worry mums and dads, whatever the age of your little one we've got an idea of how to help. From the Brush Teeth Song to brushing teeth games, we're here to help.

Brushing Teeth Games
For small children who might be scared or nervous of a toothbrush, why not take their favourite soft toy and use it to demonstrate how teeth brushing works? Teddy will of course have lots of fun while you brush his teeth, and your little one will see that brushing is nothing to be afraid of.
For older children, try using the recommended two minutes of teeth-brushing time to sing your favourite song and see if they can guess what it is. It will certainly make them laugh! Remember to encourage a wide-open mouth to get into all those gaps.
If music isn't their thing, why not make a game of removing that plaque and grime? Give them 10 points for each tooth that is super-clean; after two minutes of buffing and shining, who will be the winner with the most points?

The Brushing Teeth Song
For small children just learning to brush their teeth, the Brushing Teeth Song is perfect, as the lyrics describe exactly what to do while brushing your teeth. It was originally a partnership between Aquafresh and CBeebies, with the animated toothpaste Nurdles. Amazingly, the toothbrush song was first broadcast in 2007 and kids have been singing it ever since! Do you remember the lyrics?
Get ready, get set for the Nurdle Song,
Just grab a brush and sing along,
What you need to do is dance with me,
Is a little dab of toothpaste that's the size of a pea.
Just start at the top on your favourite side,
Brush inside and out where the food might hide,
Do the top and bottom, left side and right,
Till every tooth is clean and bright!
Brush, brush, brush, brush, brush around,
Every last bit of food is gonna be found
Download the full version of the song here.

Kids' Toothbrush Timer

Finally, if you still need a bit of help, join millions of other mums and dads who have downloaded the Brush Time app. It comes with a kids' toothbrush timer that counts down from two minutes, making sure everyone cleans their mouth. Watch Captain Aquafresh and the Nurdles dance while your little one joins in. It's the perfect toothbrush song for toddlers learning what to do, as well as older kids.
With a choice of the app, games and the toothbrush song, you'll be singing along before you know it, putting a smile on everyone's faces.